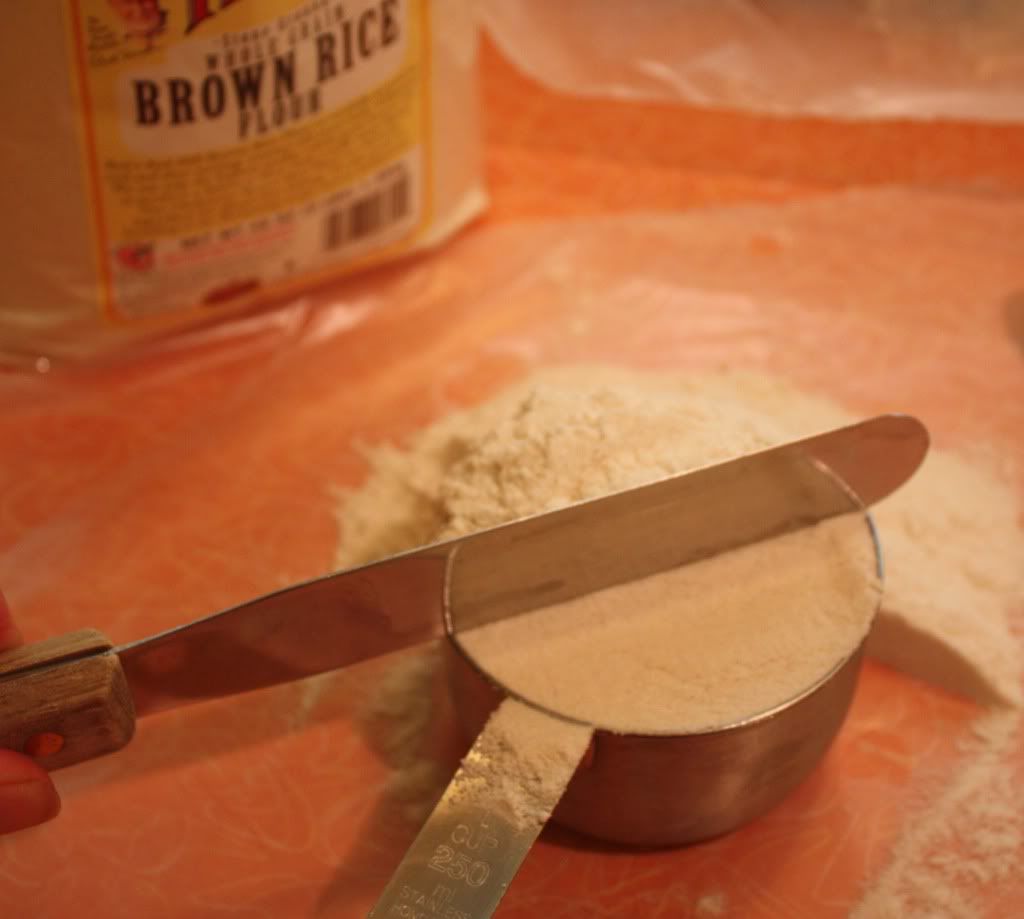 When I first found out my daughter was diagnosed with Celiac's Disease, I panicked!  Something many of us are faced with when you find out you cannot have wheat anymore.   I went out and bought many things that were gluten free just to get started.  I quickly became very disappointed with the gluten free diet and very discouraged.  She was diagnosed in August and in December my in laws gave me a cookbook that I just absolutely LOVE!  It is Gluten-Free Baking Classics
by Annalise G. Roberts.  I started off by making her all purpose gluten free flour mix.  And then one by one, her amazing recipes!   Our favorites to this day are the muffins which we now make blueberry, strawberry, chocolate chip, pumpkin and banana chocolate chip.  We also love the cornbread…AMAZING!  I use this flour mix as my "all purpose flour mix" I have learned how to substitute my old recipes and make many delicious foods!  So when referring to my all purpose flour mix in my recipes, this is what I am referring to.
2 cups
Brown Rice Flour
1/3 cup
Tapioca Flour
2/3 cup
Potato Starch
Mix all these together well and store in an airtight container.  I normally triple or quadruple this recipe and it will last me a couple weeks.  Be sure to mix well.  Remember that most of the time when a recipe calls for 2 cups of flour, you can easily  substitute it for this flour mix, but don't forget the xanthan gum!